Introduction
Welcome to the website that describes the most complete archive of medical notes from the Great War in the world.
The Queen's Hospital, Sidcup performed plastic surgery of the face between 1917 and 1925, and today's Queen Mary's Hospital possessed a unique collection of over 2500 case files relating to that era. The pages that follow show details of the collection; in addition there is a medical bibliography of the Great War and some useful links to sites about the war, plastic surgery and rheumatology.
Since the site was first developed I have added a number of image galleries which can be accessed from the sidebar links and a spreadsheet of names for whom records exist.
In October 2011 the archives were decommissioned as the result of a hospital reorganisation, and have now been dispersed. However they remain accessible and I am happy to assist enquirers in my capacity as Gillies Archivist to the British Association of Plastic, Reconstructive and Aesthetic Surgeons (BAPRAS).
In summary the archives have been divided as follows:
WW1 casenotes and Rooksdown Hospital Notes (military to 1946 and civilian to 1960) are now at the Royal College of Surgeons, London
Plastic surgery ephemera and images are held by BAPRAS
General military medical material has been donated to the Army Medical Services Museum, Keogh Barracks, Aldershot
The WW1 medicine and surgery library is now housed at the Brotherton Library, Leeds (The Bamji Collection)
See the second link on the sidebar for more details ("The Archives").
Dr Andrew Bamji FRCP
This site was last updated on 6th April 2013
Initial design by Nick Bamji; thanks to Salena Benson for updating layout
Important note: this site will open some windows as pop-ups. You may need to disable a pop-up blocker, override it or set it to allow pop-ups from this site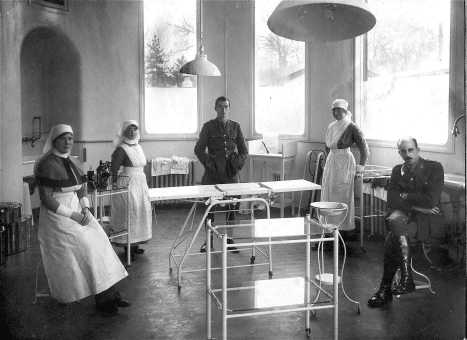 Where it all began: The Plastic Theatre, Queen Mary's Hospital, 1917. Harold Gillies is seated on the right
Harold Gillies's seminal textbook "Plastic Surgery of the Face" (1920) has been digitised and is now available at the Internet Archive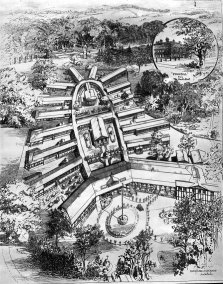 Architect's drawing of the Queen's Hospital
Visitors to the Archives...
We were delighted to welcome the distinguished author and Booker Prizewiiner Pat Barker, whose "Regeneration" trilogy describing the work of Rivers at Craiglockhart is perhaps best known, but who has written a novel centred on Henry Tonks and the Slade School ("Life Class"). Her sequel, "Toby's Room", is due for publication in August 2012. We were able to show her a number of original operative sketches by Tonks and provide other background information which has informed the narrative.
Sky Arts has begun a new series of Melvyn Bragg's "South Bank Show" and the second show featured Pat Barker talking about her career as a novelist, and about her new book.. The programme was transmitted on June 3rd 2012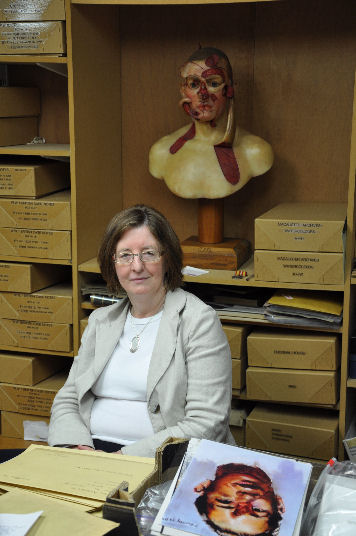 Andy Sansom, Photo Editor, NHS Choices, visited to select some images for the website.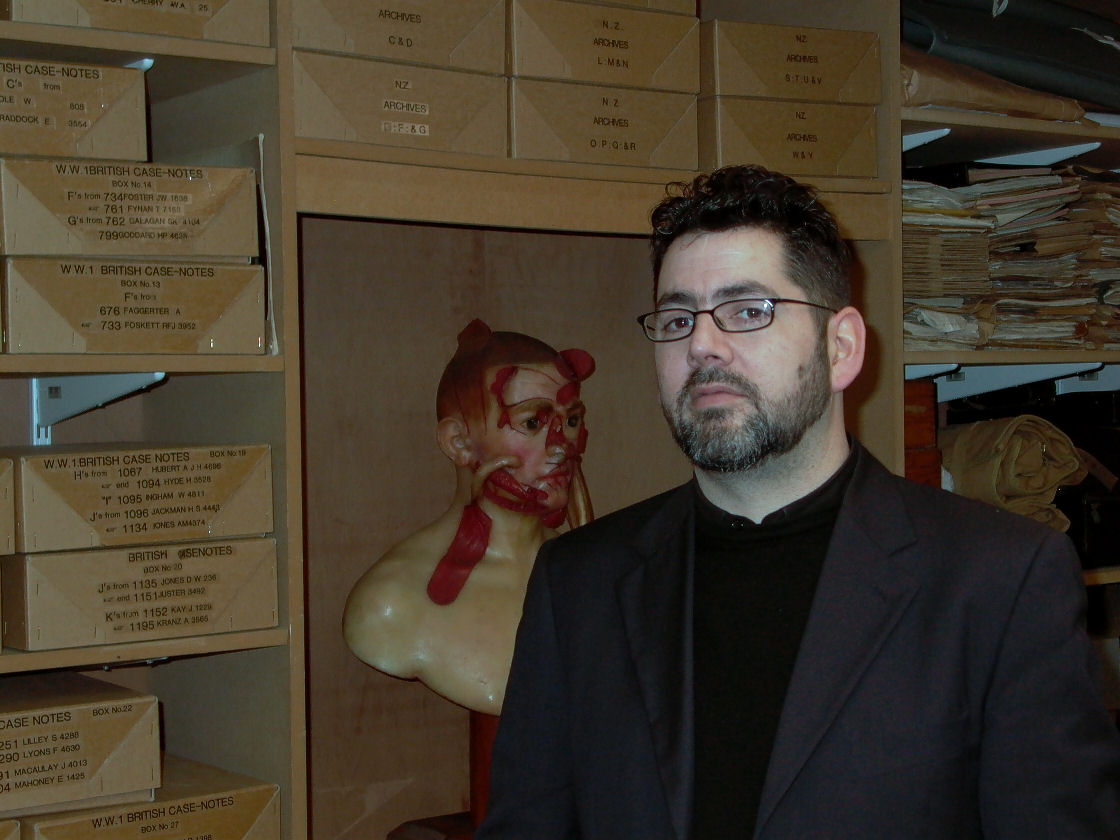 Kerry Neale is a PhD student studying at the Australian defence force Academy and writing a thesis on the experience of facially disfigured Australian veterans of WW1. She gave a presentation at the recent "War and medicine" conference at Aldershot and is now continuing her work in the archives.
Paul Cheung is also from Australia, and is particularly interested in the development of genital reconstruction. Their paths overlapped in May!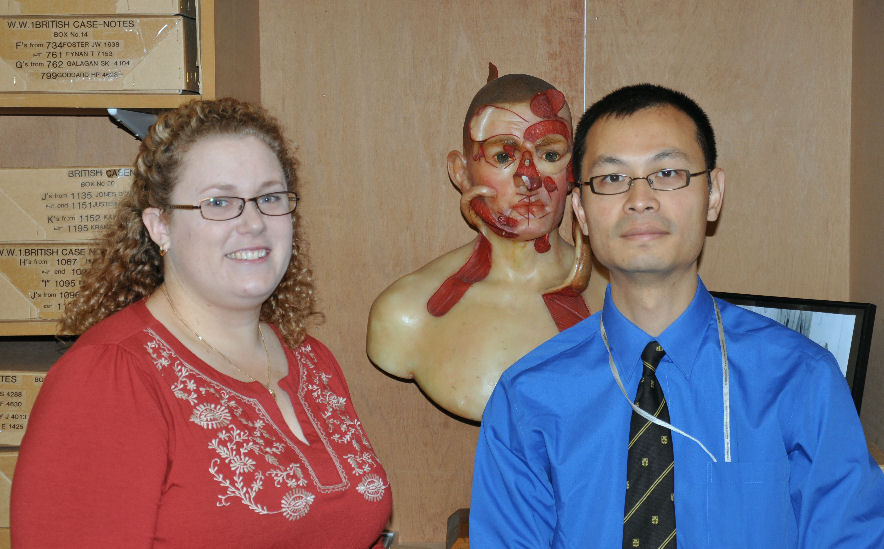 Professor Paul Deslandes of the University of Vermont spent some time in the archives during August 2008. He is a specialist in British history, the history of the British Empire, and the history of gender and sexuality. In addition to offering courses in these fields at UVM, he also teaches classes on the history of London and on twentieth-century British culture. He is the author of Oxbridge Men: British Masculinity and the Undergraduate Experience, 1850-1920 (Bloomington: Indiana University Press, 2005).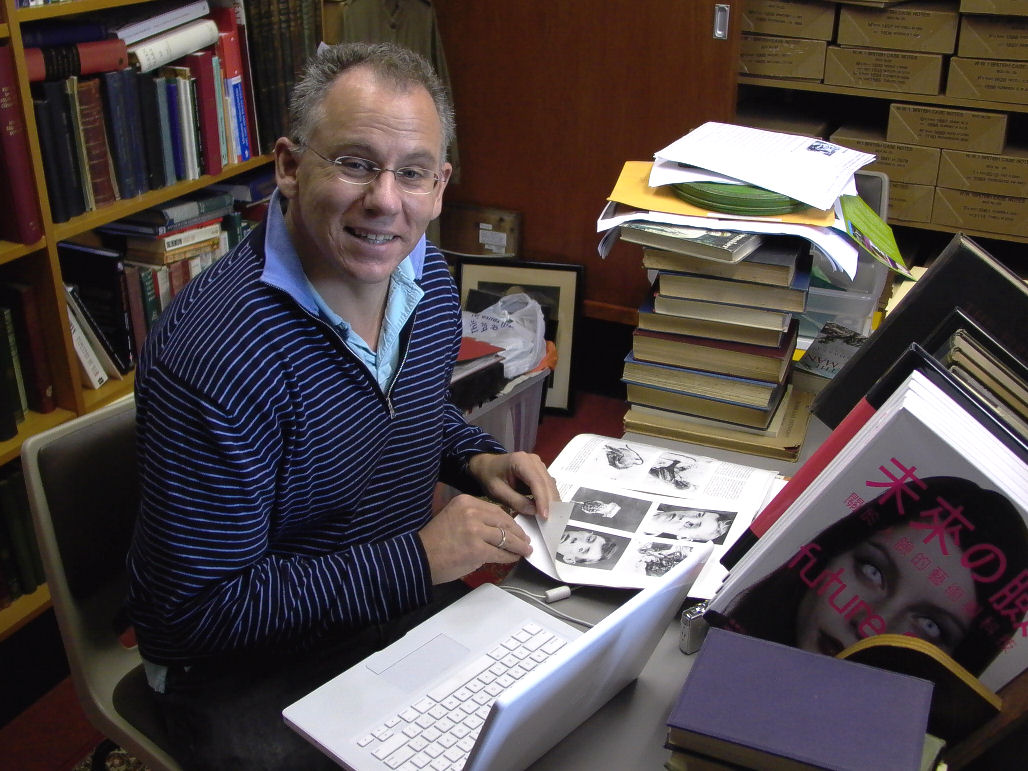 A team from "The Cholmeleian", the magazine of Highgate School, visited on 4th August 2008 to prepare an article for the "Medicine and Law" issue.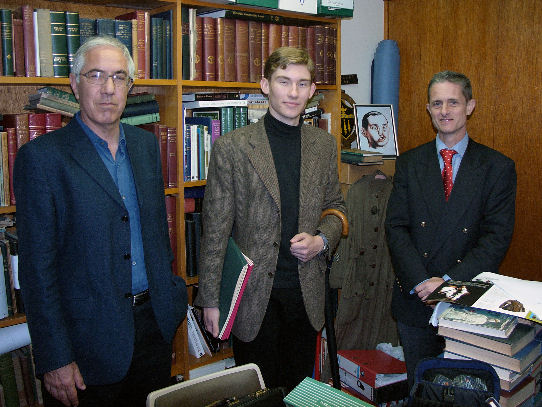 L to R: Michael Hammerson OC (WG 1956, Notes & News Editor), William Kelley (Student Editor) and Simon Appleton (Editor). The face in the background is a Canadian soldier, Preston,who was treated by the Australian section and drawn by Daryl Lindsay
Ann Gerike, poet, who is writing a collection on the subject of injury in WW1, visited the archives in July 2008 to see the casenotes and browse the library. Her book is due out shortly.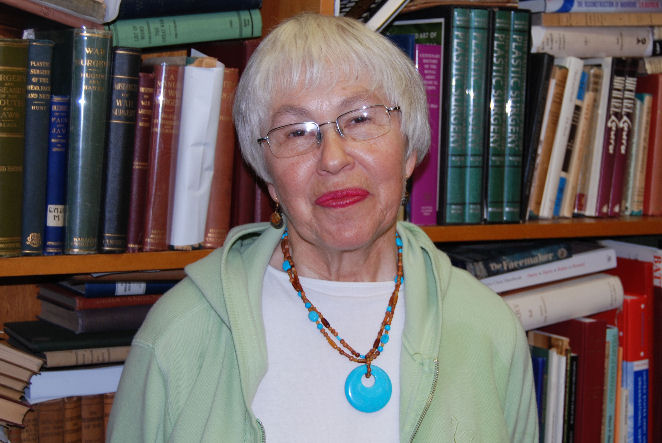 Ann in the archive room
The archives were delighted to welcome a production team from BBC's "Timewatch" on 22nd February 2008. They are making a programme about the last days of WW1 and it was especially exciting to meet presenter Michael Palin who was clearly moved by the photographs in the casenotes.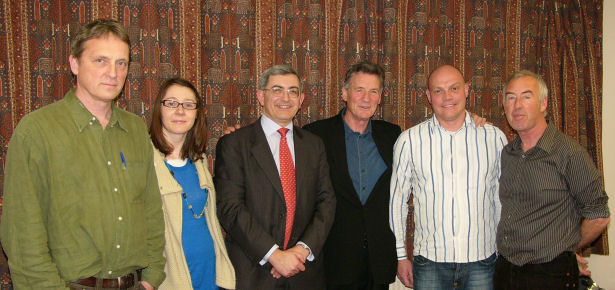 "Timewatch" in the archives: John Hayes Fisher (producer/director) Alison Semour (production co-ordinator), Andrew, Michael, David Holmes (sound) Julian Clinkard (camera)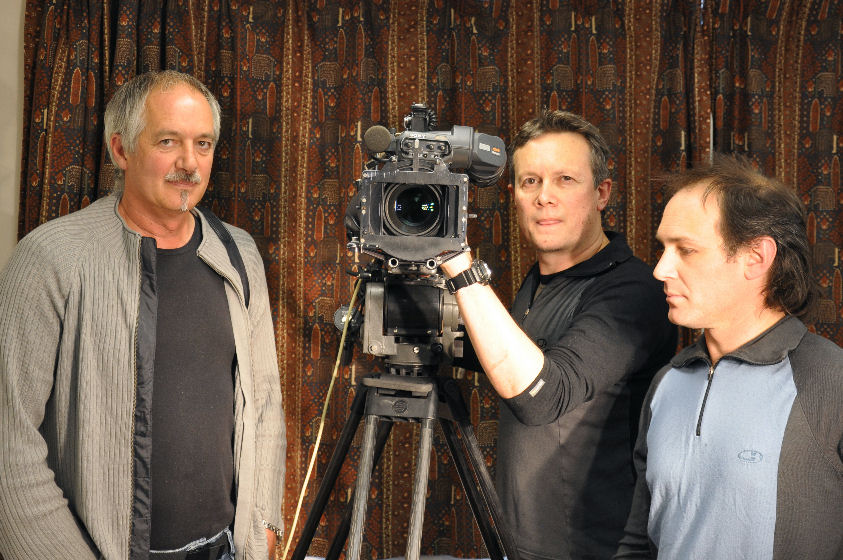 The team from Monsoon Productions (New Zealand) making a film (transmitted on Anzac Day 2009). Left to right: John Hagen (Director), Vaughan Matthews (camera), Paul Paragon (sound)
I have acquired a large number of interesting medical images from WW1 - but would welcome your help! Many postcards were produced for many of the hospitals around the British Isles - military hospitals, Red Cross hospitals and hospital ships in particular - together with images of hospitals in France, Italy and elsewhere. We have copies of quite a number of these. Of themselves thay are not always very photogenic, but should you possess any such postcards we would be very interested to receive a digital image - or more than one - to add to our archive collection. Please do email any images to Dr Bamji.
Images on this site may not be used for any professional or commercial purpose without permission